"EVERYTHING ABOUT EYEWEAR" WITH SILMO ISTANBUL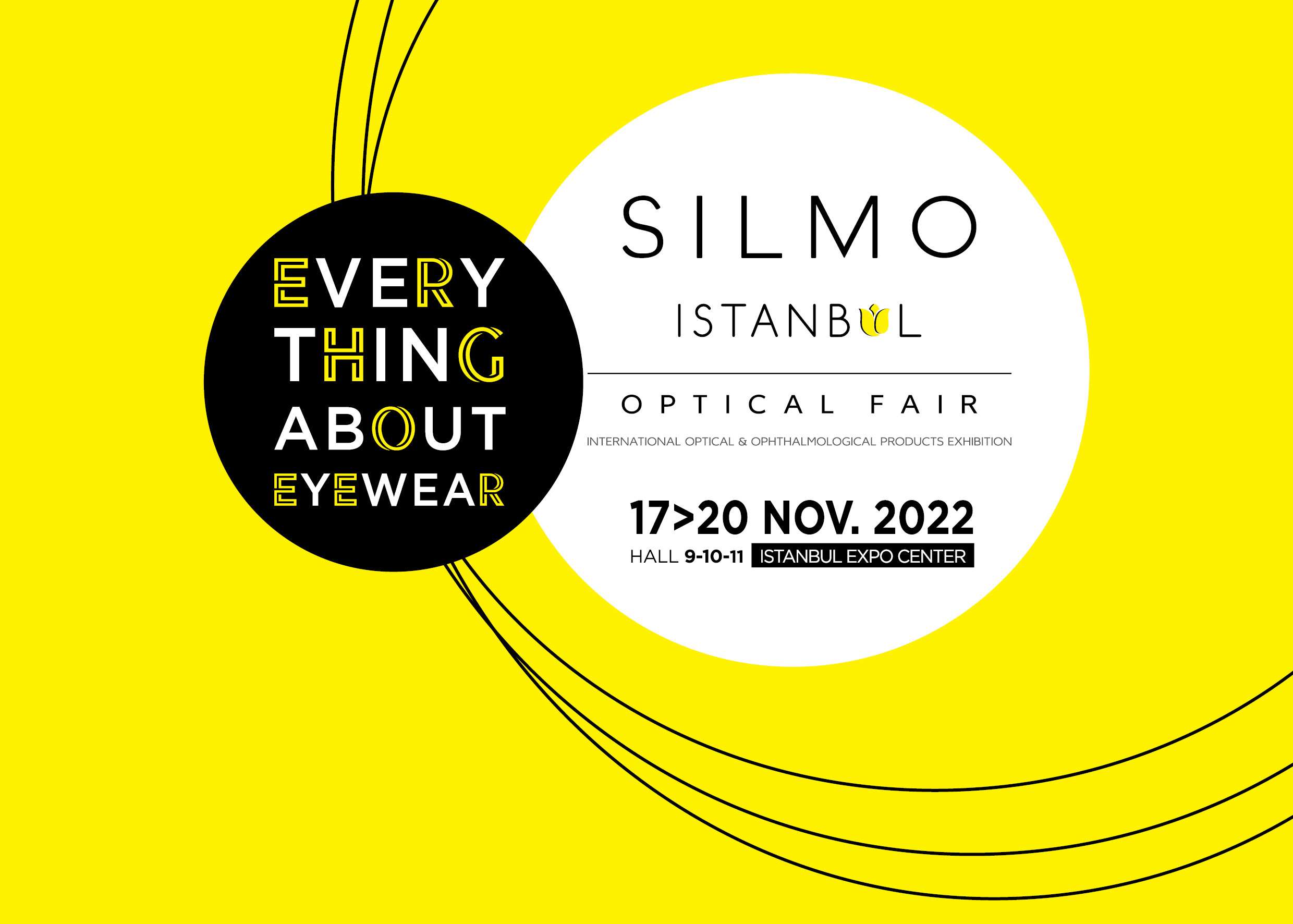 Silmo Istanbul Optical Fair, with its dynamic, innovative and unifying approach, is waiting for you with its 160 exhibitors, in halls 9-10-11 of Istanbul Expo Center Yeşilköy between the 17th and 20th of November 2022. Silmo Istanbul, which was met with great longing as it was the first optical fair held in the Emea region after the Pandemic in 2021, attracted great interest from both its exhibitors and visitors while continuing to contribute to the development and growth of the optics industry by bringing together the important companies and their brands with their buyers.
Silmo Istanbul, which is an important shopping and interaction platform with its "Everything About Eyewear" slogan at the forefront, will lead the way in establishing new business deals by bringing together industry professionals with buyers from Turkey and all over the world between 17-20 November 2022. Thanks to the strength it has proven to have in the region, it brings European licensed brands together with their business partners in the MENA region, while offering industry experts the opportunity to do business with domestic and foreign manufacturers in the EMEA region. Silmo Istanbul Optical Fair aims to offer its visitors the most equipped platform where they can follow new business opportunities and have access to international brands, designs and collections, seasonal trends, industrial innovations and technologies all within the carefully crafted fairground atmosphere.
The collections of 160 domestic and foreign exhibitor companies, glass cases, optical glasses, contact lenses, contact lens accessories and care equipment, sunglasses lenses, optometric, ophthalmological devices and accessories, ophthalmological measurement, diagnosis and treatment devices, tools for optical workshops and laboratories, glass parts, optical industry machinery and all the new technological developments of the industry with nearly 800 brands will be presented to its visitors in Silmo İstanbul on the 17th – 20th of November 2022 in halls 9, 10 and 11 of İstanbul Expo Center Yeşilköy.
WHY SHOULD YOU VISIT SILMO ISTANBUL?
You have many reasons to be a visitor to Silmo Istanbul, which has succeeded in being a unifying force of its geographical location while multiplying its success every year:
• Keep the pulse of the industry
• Meet new suppliers
• Expand your network
• Have a chance to meet with your colleagues
• Follow the new innovations by inside the pleasant atmosphere of the fair
• Have the opportunity to examine hundreds of brands
Turkey and Istanbul have been a strong and reliable alternative to China in the supply chain that has been re-formed during the pandemic process. Manufacturers, who managed this situation very professionally, have created additional capacity to respond to their customers' needs and broke the export record in the recent years. Ever since the process that started during the pandemic, many companies from both Europe and Asia continue to prefer Turkish companies for production and product supply. If you are in need of an innovative, technological and reliable manufacturer or if you want to discover new brands, different collections, and specially designed products, we invite you to Silmo Istanbul.
You can get your Silmo İstanbul "Visitor Entry Badge" from our website at www.silmoistanbul.com