SILMO ISTANBUL IS 10 YEARS OLD!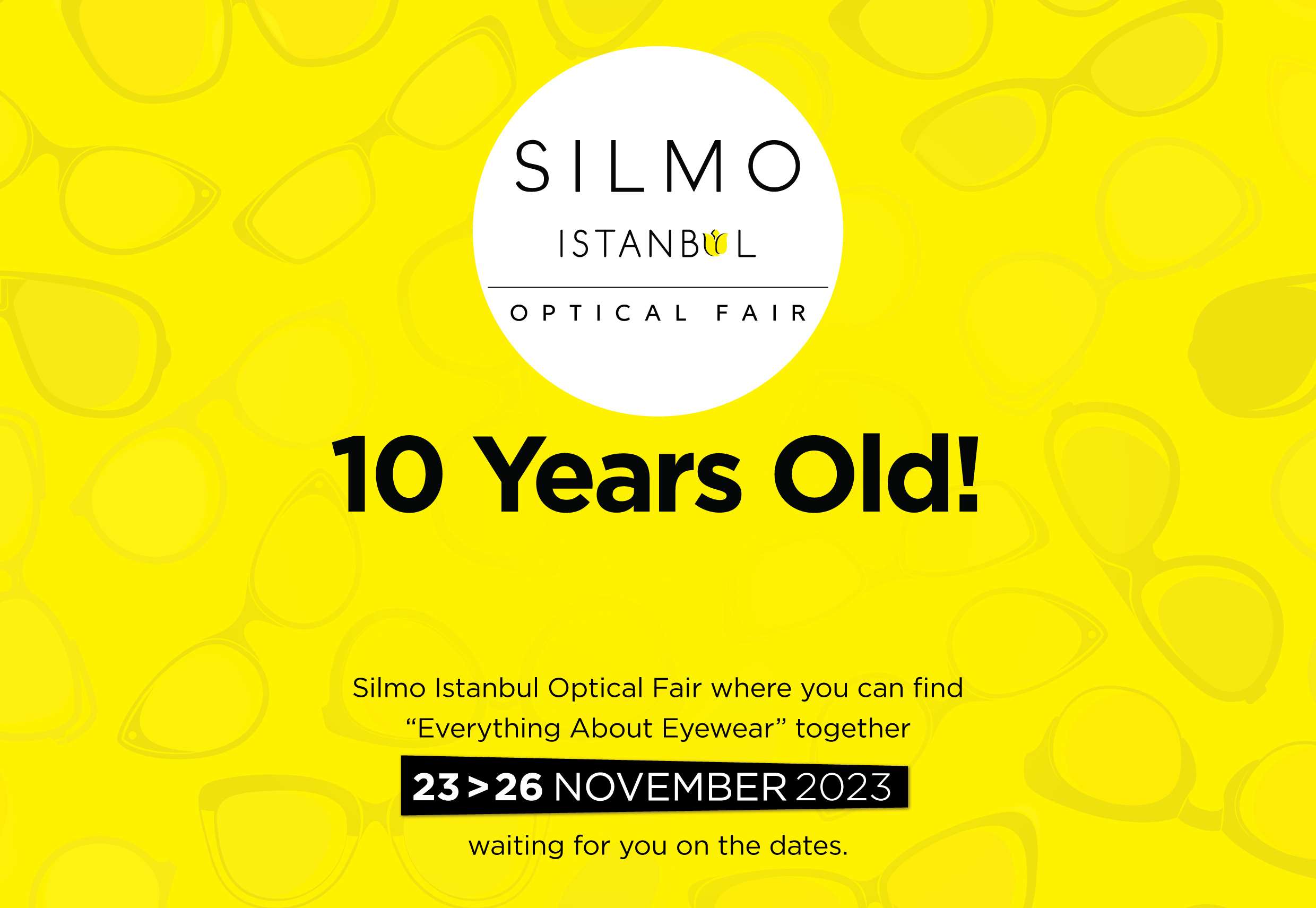 Silmo Istanbul Optical Fair, which continues on its way with its dynamic, vibrant and innovative perspective, is excited to host industry professionals from Turkey and all over the world for the 10th time at Istanbul Expo Center Yeşilköy from November 23 to 26, 2023.
Silmo Istanbul Optical Fair is making an important innovation by organizing its 10th year in a new exhibition area. Silmo Istanbul Optical Fair, which will take place in halls 5-6-7 of Istanbul Expo Center, is preparing to serve in a new area of 25.000m2 in its 10th year. This year, Silmo Istanbul will continue to serve all its visitors in a wider area with nearly 200 exhibitors and over 900 local and foreign brands.
Silmo Istanbul, which provides its visitors with an ideal platform for shopping and interaction with its meticulously thought-out atmosphere, carries Silmo Academik, which consists of training seminars for industry professionals and students, which was organized for the first time in 2022 and attracted great interest, to its 10th year. "Silmo Istanbul Academik" continues to support in-sector training and development with training programs on the most up-to-date and trendy topics accompanied by expert trainers.
2023 "Silmo Istanbul Awards" will mark the 10th anniversary of Silmo Istanbul, which grows stronger and more influential with each passing year. The Silmo Istanbul Awards, which will be given to the brands and products of the exhibiting companies, will add a distinct vitality and performance to the fair and the optical sector.
Silmo Istanbul Optical Fair, where you can find Everything About Eyewear together, is waiting for you from November 23 to 26, 2023.